Following an online kick-off in November 2022, the official in-person kick-off meeting of the TRANSPATH project took place on 2 and 3 February 2023 in Wageningen, the Netherlands. Leading academics, science-policy experts, and young professionals from across Eastern and Western Europe, Africa and Latin America gathered to mark the beginning of the four-year initiative to halt biodiversity loss and curb climate change through transformative changes.
The meeting was an excellent opportunity for the team to meet and get to know each other. They also had the chance to discuss the project's structure and management concepts, exchange valuable ideas and conclusions, as well as to develop thorough work plans within and across the six work packages (WP).
The consortium members were involved in intriguing working sessions, aiming to create a comfortable environment for each WP to undertake an in-depth discussion of their objectives and the actions necessary to achieve them. The attendees were also able to take part in a mapping exercise, where leaders, task-leaders and PhD candidates mapped along the project's timeline various tasks and subtasks for the project. The working groups were given valuable feedback on the results of their exercises and the interconnections identified with the work of other WPs, which allowed the consortium to further clarify roles, tasks, and overall project coordination.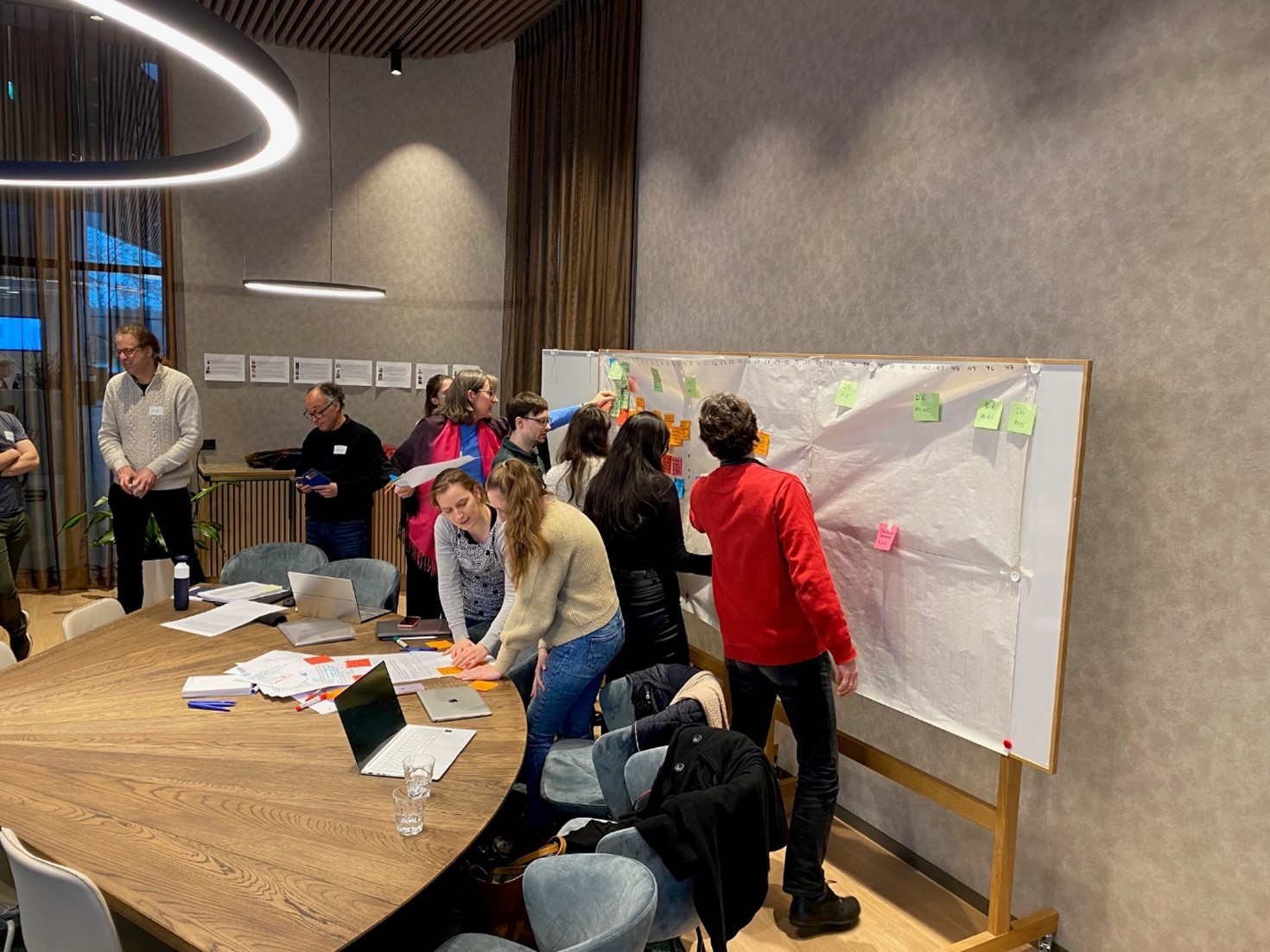 After two days full of new acquaintanceships, insightful presentations and enjoyable interactive activities, the TRANSPATH first in-person meeting ensured the implementation of a synchronised consortium and well-structured work plan. Organising the event at an early stage was of key importance for the networking process and the alignment, as well as for the task distribution. The TRANSPATH team is now ready to begin its journey towards positive transformative changes for biodiversity and climate protection.